Category Archives:
Careers
If you have a good amount of driving experience and are looking for a change in careers then working as a taxi driver could be for you.
Below are some of the biggest things you need to think about when it comes to driving a taxi for a living as well as some tips on saving money on taxi insurance.
Biggest considerations
Public hire vs private hire – The two main types of taxis on UK roads are public hire and private hire. Public hire taxis are those that have a 'taxi' sign on the roof and can be hailed from the street. Public hire taxis can only be booked in advance and cannot display a taxi sign. Public hire taxi work is generally safer. Whichever type of taxi driver you want to work as, you will need to apply for a taxi driver's licence.
Hours – If you're considering working as a taxi driver then you need to think about how flexible your available hours are. If you have young children then it might not be suitable for you, especially if you need to work anti-social hours.
Suitability – Another key consideration is how suited you are to the job. There are some great aspects to driving a taxi for a living – meeting new people all the time, having a great knowledge of your own city, not being tied to a desk etc. However there are also downsides – sometimes you'll deal with difficult or even violent passengers, it can be very stressful at times and you'll need to pay for your own fuel and insurance. Only you can know for sure if you're suited to the job.
Getting private hire taxi insurance
If you do decide to work as a private hire taxi driver then you'll need to get the right cover. Private hire taxi insurance is available from many specialist insurance providers and getting quotes is now easier than ever thanks to the internet.
In addition to getting multiple quotes, some other great ways to save money are –
Parking your vehicle securely – This is one of the biggest things that will affect the cost of your insurance policy. People who have a locked garage to keep their taxi in will pay considerably less than those who park it on the street.
Increasing your excess – Increasing your excess is another way to cut the price of your premium although it is somewhat risky.
If you live in a rural area then there's a good chance you've considered ways to make your own money without having to travel into the city to work in an office or shop.
The good news is that the internet has made it easier than ever to set up your own business and attract clients regardless of where you live.
Below are some of the best freelance jobs you can do to start generating your own income
1. Teach a skill
If you have a skill that you're proficient enough to teach then this can be an excellent way to get started as a freelancer. One of the most in-demand skills that people want to learn and are prepared to pay for is learning a musical instrument, such as the guitar or piano. If you are skilled at either of these or another popular instrument then you could easily start making money by teaching.
2. Buy and sell products online
Buying and selling online is a very easy thing to do in principle. You simply have to source products that people want at a price that you can make a decent profit on. The trick to success with buying and selling online is to find a niche that isn't too saturate. Things like phone accessories, electronics and clothes are all very hard niches to have success since they're so competitive so you should ideally sell items that are more obscure yet still in demand.
3. Set up a freelance motor trade business
Although there are some jobs in the motor trade that require you to have your own premises and staff and need a good amount of start up investment; there are others you can do with very little start up cash. For example if you want to work as a mobile mechanic then all you need is a mobile mechanic insurance policy and a van/tools.
4. Become a graphic/web designer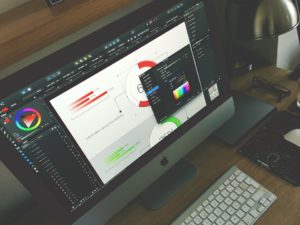 Working as a freelance web or graphic designer is another great way you can make money from home. Of course you need to learn the skill first but there are now an abundance of great resources online to learn the fundamentals.
5. Become a freelance writer
If you have a good command of English and the ability to write well then you might also consider becoming a freelance writer. Success in this field will depend on your ability to find a profitable niche to write about.